Our products are made in the purest tradition, while meeting today's high standards and expectations. We offer a huge selection because we know variety is important to you. The common thread that unites all our products? Unrivalled quality... we never compromise!
Our glass bottles provide a simple and classic look showing off the golden goodness of Highland Sugarworks' 100% pure maple syrup. Our Amber and Dark syrup comes in 8 fl. oz. and 12 fl. oz. sizes, while our Extra Dark variety comes in a 16.9 fl. oz. size. 
We offer a variety of unique bottle options to add character to your table. Whether it's our classic maple leaf or our festive gingerbread man, our 100% pure maple syrup brings these beautiful glass bottles to life! They come in a range of sizes from 1.7 fl. oz. to 12.7 fl. oz.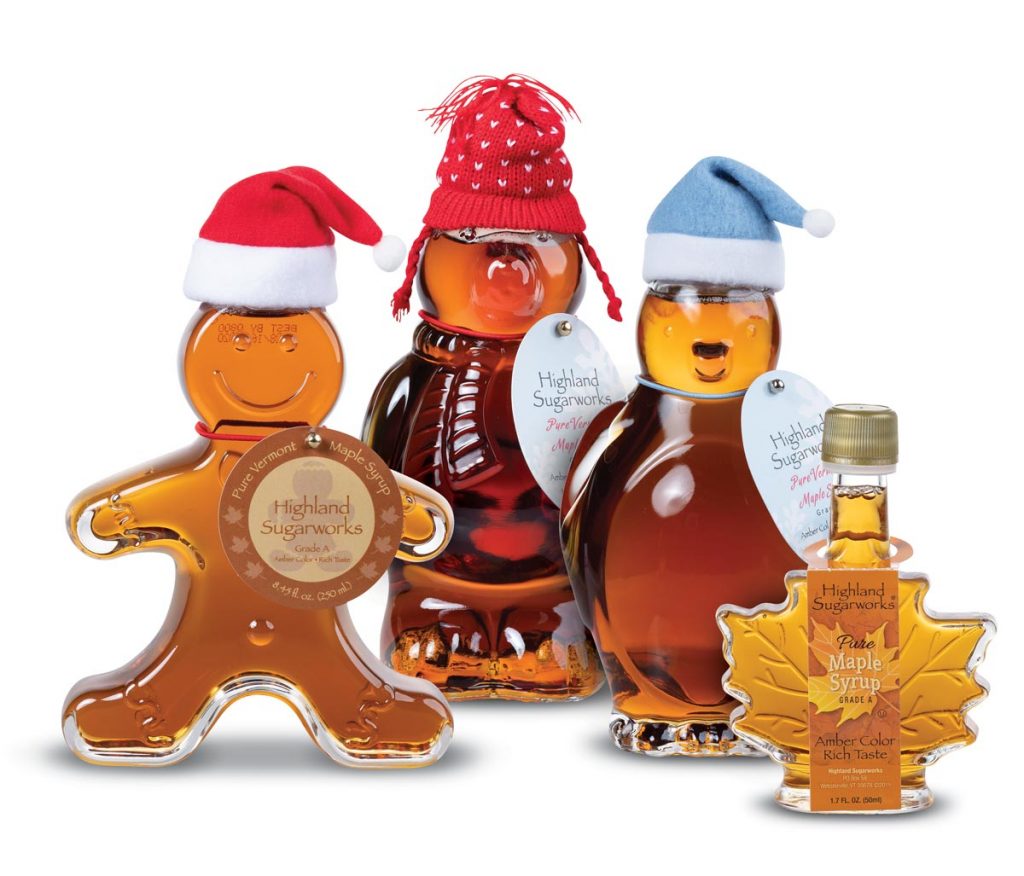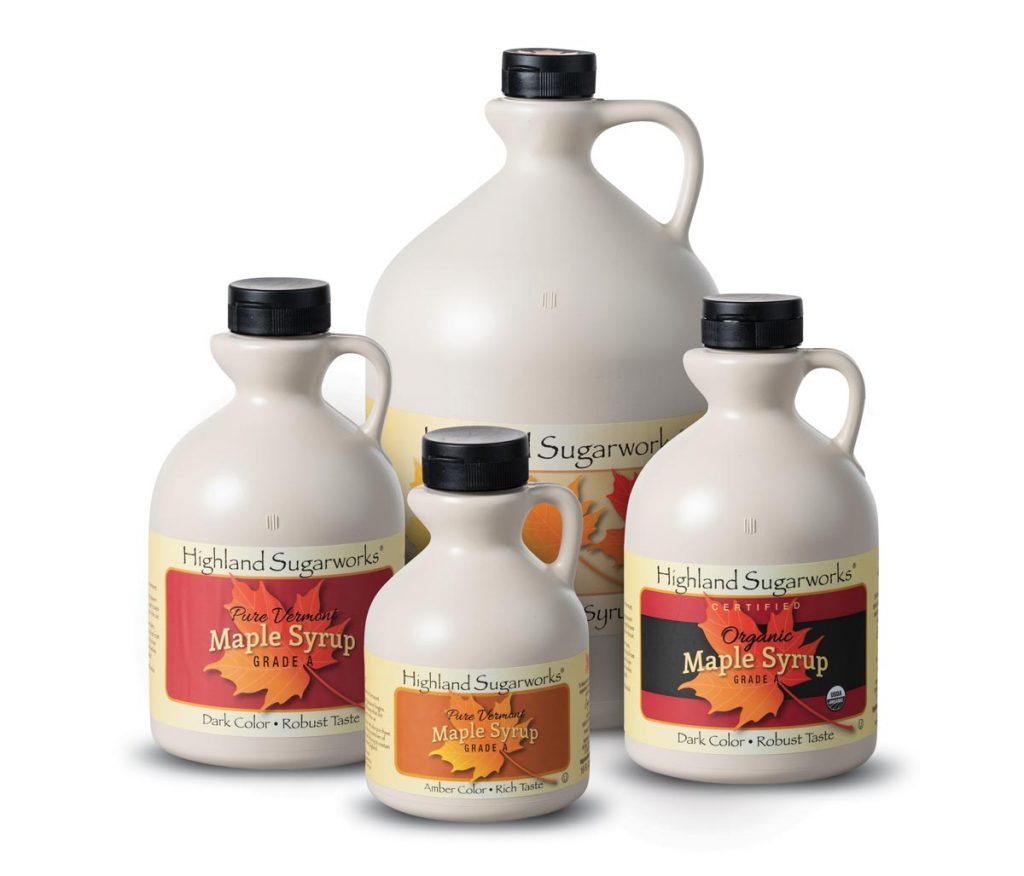 Need a little more syrup for your table? Our plastic jugs are big enough to make sure that everyone will get a taste of our 100% pure maple syrup deliciousness. They come in  16 fl. oz., 32 fl. oz. and 1 gallon sizes. 
We do more than just syrup. We have a variety of delicious pantry items which pair nicely with our 100% pure maple syrup.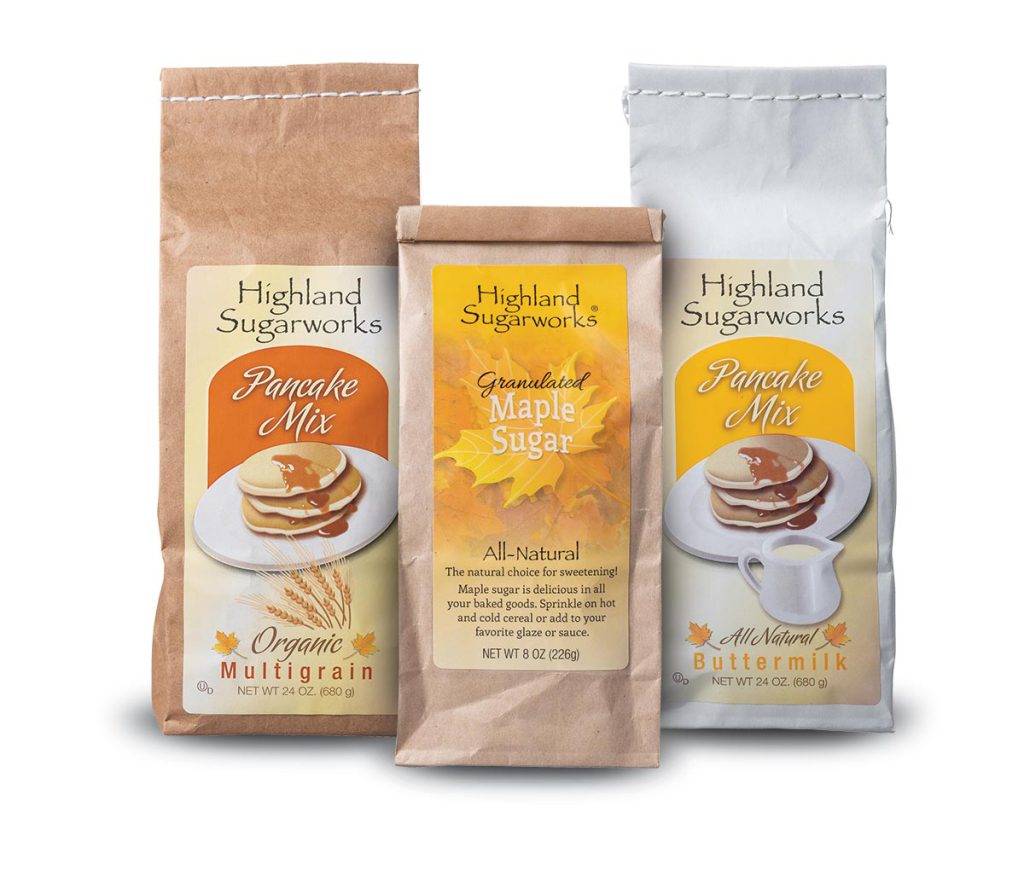 Can you think of a better gift than 100% pure maple syrup? We offer a few different gift sets. Perfect for any occasion.
What could be more satisfying than a piece of candy? How about a piece of maple candy! We have packed all the flavor and goodness of our 100% pure maple syrup into a melt in your mouth candy. This delicious treat is offered in a 5 piece box and a 12 piece box.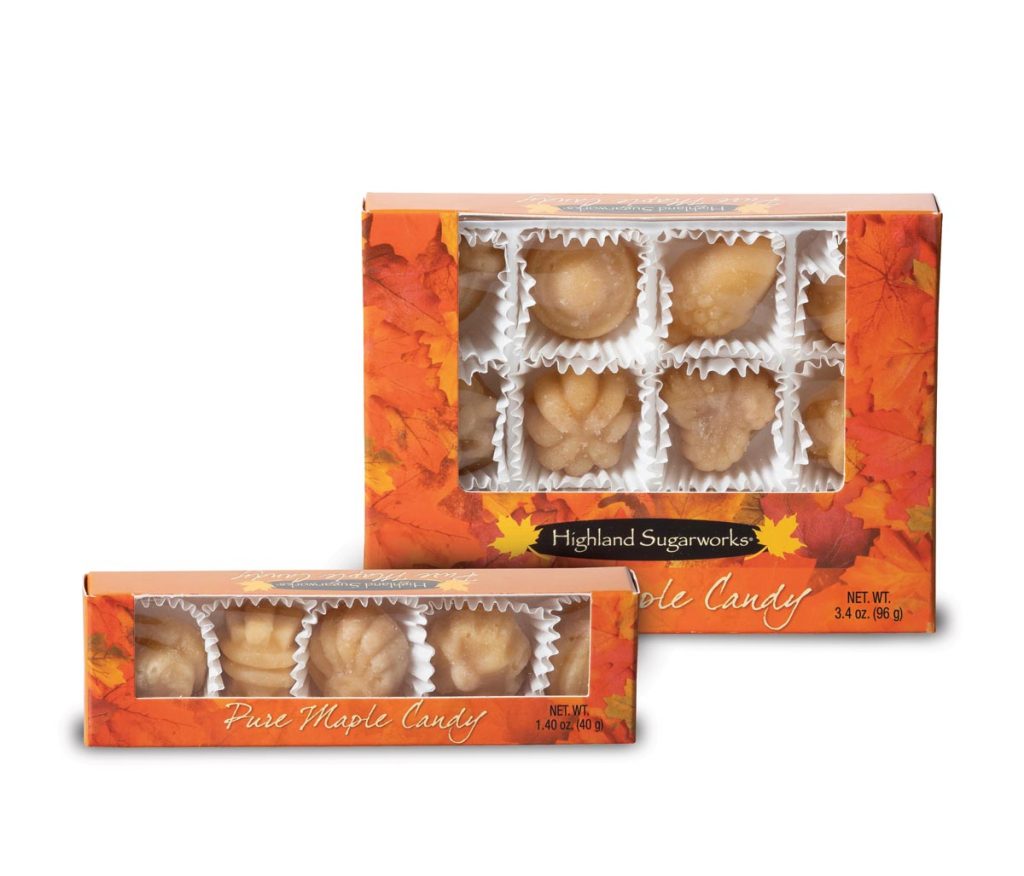 We are passionate about maple syrup!
Our experts can help grow your business and keep your customers happy with our premium quality maple syrup products.